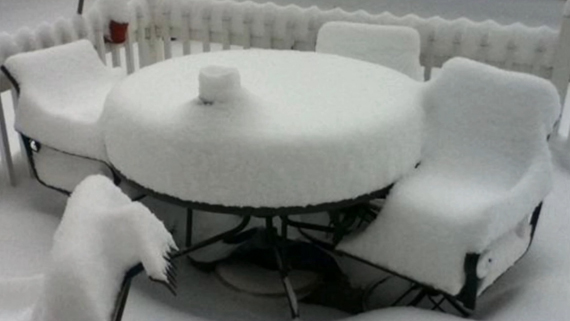 Preparing for winter's 300+ inches of annual snowfall and freezing temperatures helps protect your home from damage and heat loss plus makes life easier. Best to take these steps before the first snow…
Detach all hoses from hose bibs and connect the hose ends together.
Close all crawlspace vents.
Shut and lock all windows.
Have your furnace serviced and change filters. Plus buy extra filters for mid winter changeout.
Order and stack firewood and cover. Sticks left under snow will play havoc with a snowblower.
Stake driveway for plowing. Plowing contractors often do this as part of their agreement.
Store all outdoor furniture and umbrellas under a deck, in garage, or crawlspace. Best not to simply cover and leave out. Just the weight of snow can cause damage plus it makes shoveling more difficult.
Place a snow shovel near front door, on each deck and one in your truck. I like using a "Snohoe" to remove snow from cars.
Equip your car with ice scraper, blanket, warm hat, warm gloves, and shovel.
Clean carpets. People are indoors and windows are shut. Best to have cleaner air.
Put away summer toys and bring out winter's fun.