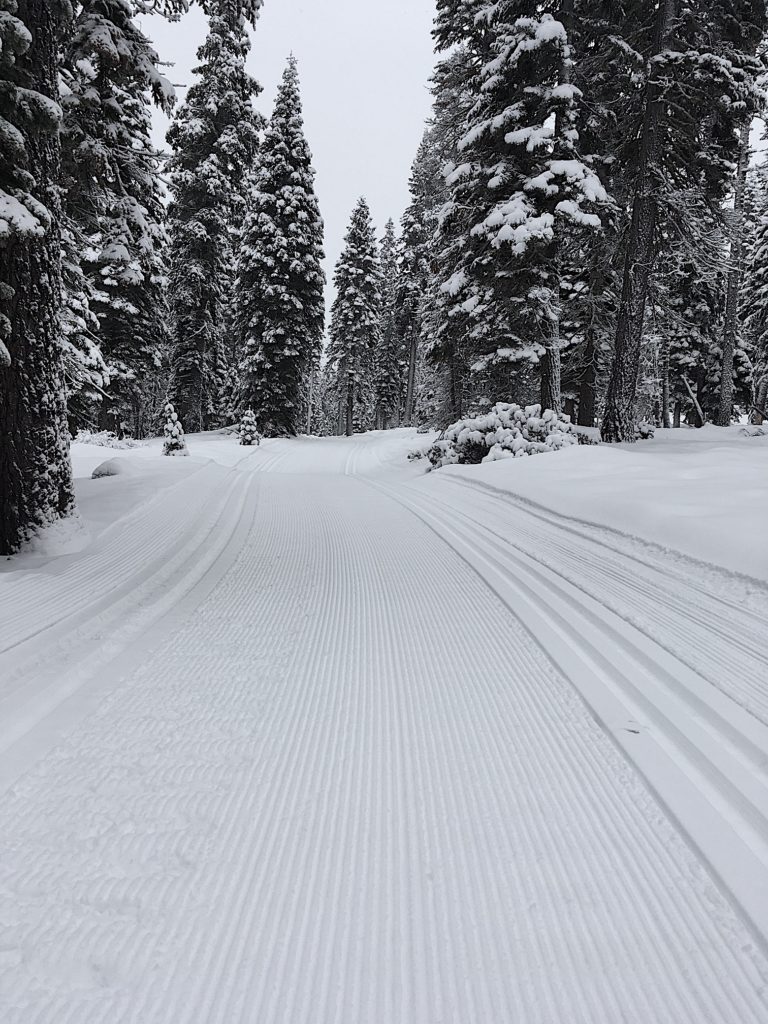 Around 11AM over the Christmas Holiday, I set out from Northstar Cross Country, Telemark, and Snow Shoe Center to the Tahoe Lake view 6.5 K away with fresh corduroy the entire way. Yes that is my photo taken from my phone – midday on a holiday! I took the gentle trails starting with Sawmill Flats, to Meadow Loop, to Lumberjack, up Tahoe. The grooming was superb. Wide center skating lane with two diagonal lanes on either side. After years of skating at Tahoe Nordic in Tahoe City, I rarely experienced fresh tracks so this was a treat. I left the holiday crowds behind and enjoyed a fabulous workout. Just me and the woods.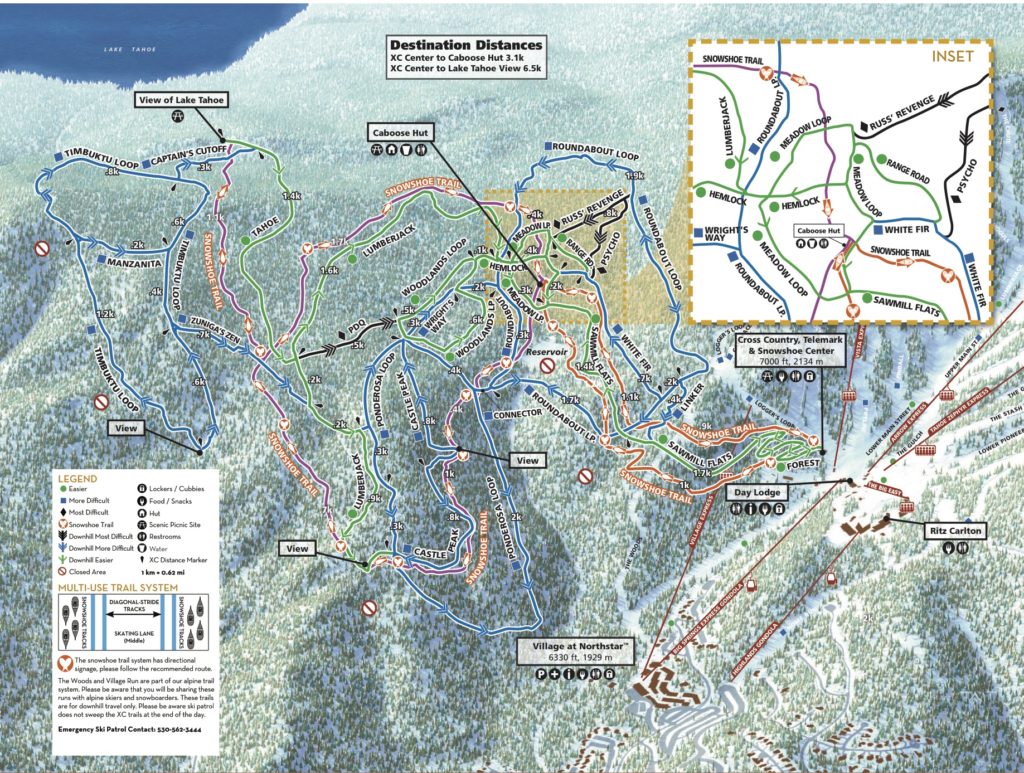 The reward was a view of Lake Tahoe and a nice, steady downhill back to the Center. This was my first time to this lookout and will be sure to bring a picnic the next time out.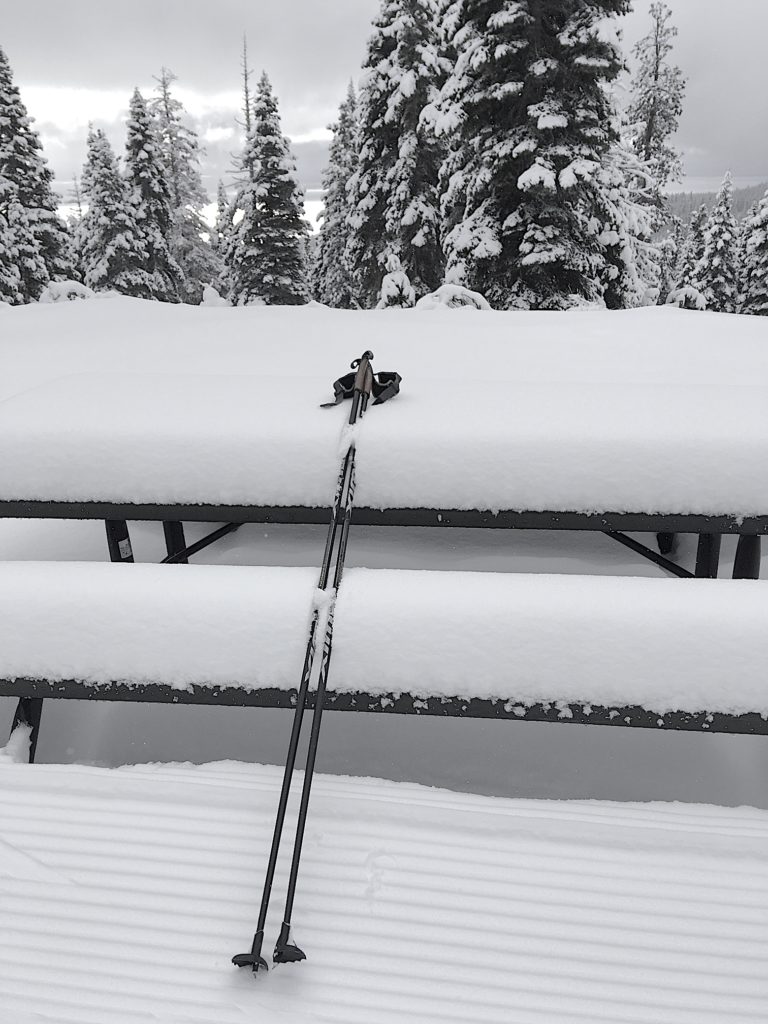 Not only are the trails really well groomed, the signage makes navigating easy. The terrain is varied with open meadows, lake views, woods, steeps (avoidable), switchbacks, and long straights. The EPIC Pass works at Northstar Cross Country, Telemark and Show Shoe Center so it is a nice alternative to downhill skiing. For full information, visit their site.
Their rental selections include a choice of diagonal striding (traditional X-C), skating equipment (faster X-C), snow shoes, child carriers (pull sled), and fat tire bikes. Take a lesson or just venture out. Rumor has it, this is the cheapest beer on the mountain and the soft couches surrounding the fire pit is a cozy place to enjoy a drink with friends. Hope to see you out enjoying this not-so-well-known Northstar amenity.