The 360 degree perspective from the Martis Peak lookout is one of my favorite vistas. The entire Tahoe Basin to the south (photo left), Truckee reservoirs to the west and the many Sierra peaks near and far. Ten miles round trip with an elevation gain of 1500′ is quite a workout so be prepared and know the weather. I did not scramble to Maris Peak, but enjoyed the views from this fire lookout adjacent to it.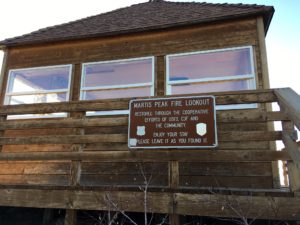 Just above the surrounding windows, the horizon is drawn with mountain peaks identified. I was heartened that someone had taken the time to do this.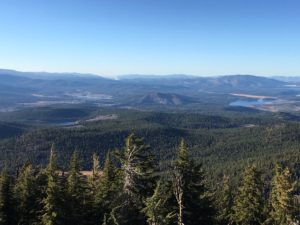 Now facing west, there are many lakes dotting the valleys between rolling hills and Sierra peaks. Boca, Stampede, Prosser, and Martis Creek are the larger ones.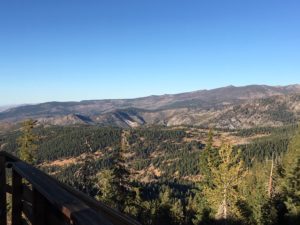 To the north is the Carson Range.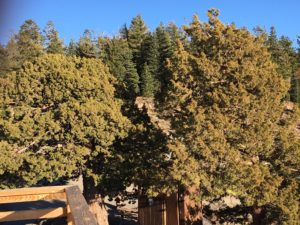 And to the east is Martis Peak.
To get here, start on the Tahoe Rim Trail section called Brockway Summit to Mt Rose Summit. Printable map. Just downhill from Brockway Summit there is a parking area along Hwy 267. Park, walk across the street, and up the gravel road a bit. The trailhead is on the left with printed maps for the taking and a large permanent map. After 4.3 miles, you leave the Rim Trail to access the lookout using a rough, paved road. Expansive Lake Tahoe views also can be enjoyed from Picnic Rock which is a much shorter hike along the way. The Tahoe Truckee area has so many options. Get out and enjoy.