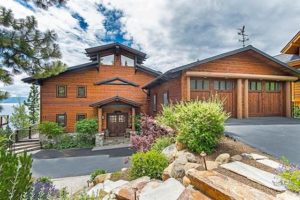 Low inventory, high demand makes for a seller's market. In the Tahoe Truckee real estate market, demand far exceeds supply and buyers are purchasing properties at prices not seen since 2006 and in some cases even higher. Multiple offers are the norm especially in properties under $1.5M.
This Wall Street Journal article discusses errors buyers may make. A quote in the article…Looking back on it, she said, "I should have seen all of the warning signs, but the pandemic housing fever got the better of me."
These People Rushed to Buy Homes During Covid. Now They Regret It.
After reading this, I cringe at the agent representation these people received. We will make sure buyers purchase with "Eyes Wide Open." Our goal is for clients to appreciate the service we provide…years from now. Inspections always are recommended. Market history helps understand current trends. Also important, buyers invest in a property that works for them. Our knowledge of construction and neighborhood attributes with our business integrity, buyers are in our best interest. Choose an agent to represent you, gives good council and knows the area.
To get started…
receive new listing updates in real time (Contact us with your preferences.)
contact us if you are interested in a property. We also will be sending you information on properties that we think you may like, including pocket listings that are not on Zillow.
It is not uncommon for us to FaceTime a tour of a property with you – the day it comes on the market
be ready to make a strong offer within a day on the MLS We can advise on what is deemed strong.
have your loan pre-approved
Let us help you get the place so you can begin making memories in Tahoe.